*Raspberry Pi Zero with Adapters **SHIPPING DELAY** [0179-M]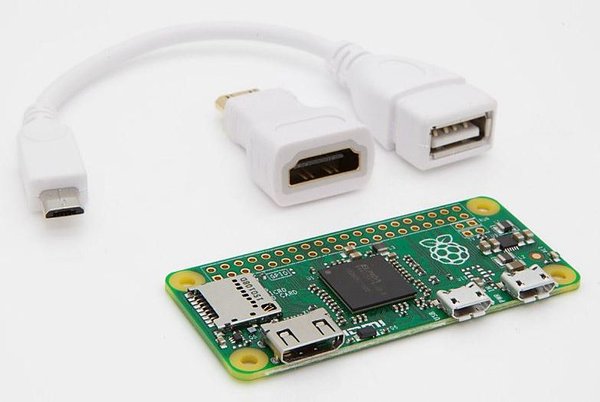 *Raspberry Pi Zero with Adapters **SHIPPING DELAY** [0179-M]
OUT OF STOCK - Unknown availability. Our first shipment has been received and shipped to customers, and we have not been given a fulfillment timeline for the remaining restock orders.
We will not be taking additional preorders until we have a guaranteed allotment on the way.
The Raspberry Pi Zero is half the size of the Raspberry Pi A+, with twice the utility. A tiny Raspberry Pi that's affordable enough for any project!
KEY FEATURES
1GHz, Single-core CPU
512MB RAM
Mini HDMI and USB OTG ports
Micro USB port for power
HAT-compatible 40-pin header
Composite video and reset headers
Raspberry Pi Zero
microUSB OTG adapter cable
miniHDMI adapter