ODROID Magazine Printed Copy [0157-A]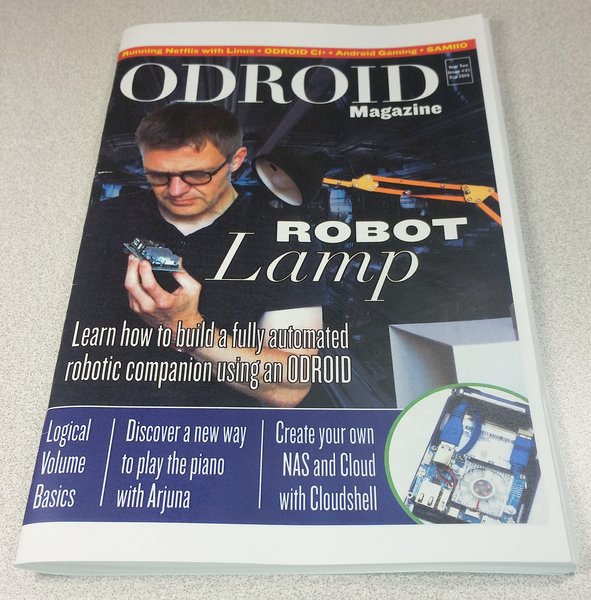 ODROID Magazine Printed Copy [0157-A]
Color-printed copy of ODROID Magazine.
Master magazine Table of Contents linked in NOTES section below.
KEY FEATURES
Same magazine as the freely downloadable ODROID Magazine found at http://magazine.odroid.com
Color laser printed in booklet format, stapled binding
Pages per issue varies, generally between 35 and 50 pages
20lb paper, 92 brightness
5.5 x 8.5 inches
Master Table of Contents: http://forum.odroid.com/viewtopic.php?f=74&t=5085
The price of each printed magazine solely covers costs of printing and binding the magazine.
Printed at 50% of the 8.5 x 11 inch target size to reduce printing and shipping costs.
As this is printed at 50% of the standard 8.5 x 11 inch target size, images and diagrams will also be reduced possibly causing some images or diagrams to be difficult to read.