OWEN Walking Robot Kit [0181-A]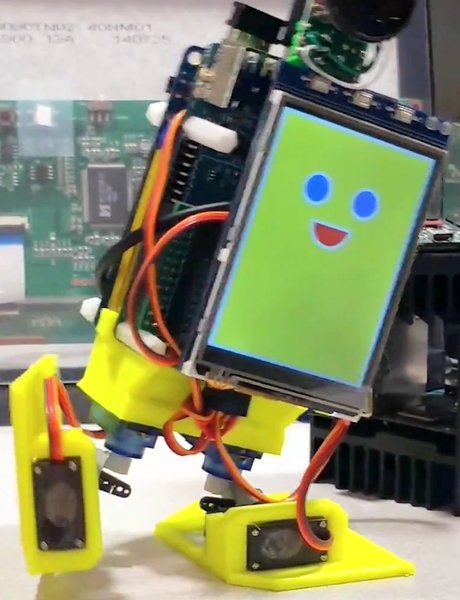 OWEN Walking Robot Kit [0181-A]
ROBOT INTRODUCTION
HOW TO BUILD THE ROBOT
1. Audio Components
1a. USB Audio Adapter Disassembly
1b. (Optional) USB Audio Adapter Mapping
1c. 3W Amplifier Intro
1d. Assembling Audio Adapter, Amplifier
and Speaker
2. UPS2 Power IC Modification
2a. Removing the Power IC from the UPS2
3. Servo Assembly
STOCK REPORT
INTRODUCTION
Odroid
Walking
Educational
uNit
"OWEN" for short. This walking droid robot has been in development at ameriDroid for about 6 months in between all the other tasks on our desks. The entire system is operable from a standard web browser, and OWEN can be programmed through the browser using a simple macro language (aka "programming dialect").
It's really easy to create and save named servo positions, change servo speeds, have text spoken, change facial expressions and combine numerous different functions together all through any web browser.
This is a fun and effective way to introduce kinetic computing to students, tinkerers, makers and hobbyists!
All items needed to create this walking robot are available at ameriDroid.com, and easy-to-follow instructions via video tutorials are available on this page.
LINKS