Remix Mini 2GB 64-bit Android PC ***DISCONTINUED*** [0210-J]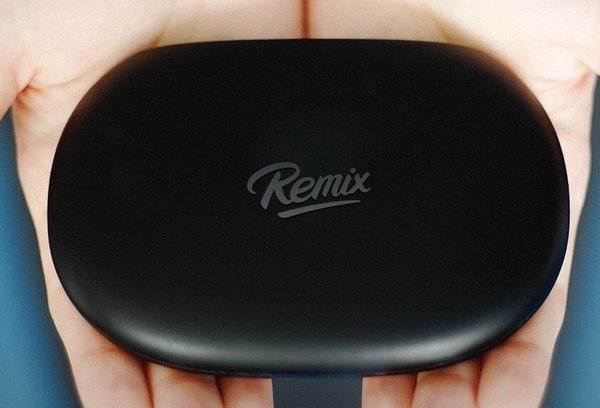 Remix Mini 2GB 64-bit Android PC ***DISCONTINUED*** [0210-J]
Discontinued
Monitor, keyboard and mouse not included
Powered by Remix OS, Remix Mini allows you to work and play with the entire Android app ecosystem while taking full advantage of intuitive PC features such as a taskbar, multiple window multi-tasking, mouse and keyboard support, and more!
While everyone else is spending top dollar for the latest and greatest hardware specs just to perform general computing tasks like checking emails and watching videos, the Remix Mini is carefully engineered to allow these same things in an ecosystem based on the Android OS with which so many are already familiar.
Remix Mini is powered by the latest 64-bit chipset and delivers up to 30% better performance than similar 32-bit chipsets. At the core of what makes Remix Mini so special is what you don't need to do. You will never have to worry about whether you're installing the right version again. With Android, it all just works.
The typical desktop computer clocks in at anywhere between 65 to 250 watts of energy usage. Remix Mini gives you the same power of desktop computing at a mere 10 watts. By simply leveraging mobile CPU architectures, Remix Mini is able to run a full 24 hours on the same energy it takes to power a typical desktop computer for only 1 hour, without sacrificing anything in performance.
Remix Mini features a capacitive touch power button allowing it to be turned on by simply touching the top of your Mini. Within seconds, you'll be able to start doing what you need to do.
Even at its small size, Remix Mini comes equipped with everything you need in order to stay connected: WiFi, Ethernet, Bluetooth and USB. All of these options give Remix Mini an unprecedented level of versatility in a variety of scenarios.
As a home media center, the 2GB RAM + 16GB storage gives you more than what you need to stream and download blockbuster movies and other digital content. As a desktop replacement computer, you'll have enough power to give you the productivity you need.
At the core of Remix Mini is a custom engineered version of Android Lollipop - Remix OS. This state-of-the-art operating system is the cornerstone to the Remix Mini. With a multitude of productivity-oriented features combined with over 1.6 million apps, Remix OS seamlessly merges functionality, ease of use, and beauty in amazing ways to give you an unforgettable Android experience.
KEY FEATURES
Quad-core 64-bit Allwinner ARM Cortex A53 @ 1.2GHz
16GB eMMC Storage
2GB RAM
802.11b/g/n WiFi adapter
Bluetooth 4.0
10/100 Ethernet

2x USB2.0 ports

Video Support: H.265 4K hardware video decoding, 1080p HDMI output, maximum 4K@30fps resolution
Audio Support: Audio line out/headphone mini jack (digital/analog), HDMI multichannel audio output
Dimensions: 1.0 x 4.9 x 3.5 in. (2.6 x 12.4 x 8.8 cm)
Included support: 90 day support from Jide.
Warranty: 1 year limited
INCLUDED
Remix Mini PC
Power Cord
HDMI Cable
User manual

NOTES
LINKS