Heatsink for the Odroid-C1, C1+ and C2. Is not compatible with the Odroid-C0. May be black or silver in color.
For those concerned with heat generation due to high CPU/GPU/Memory load or high ambient temperatures, this heat sink will help keep the ODROID-C1 cooler.  This is highly recommended if operating in environments greater than ~85F (~30C). NOT COMPATIBLE WITH THE ODROID-C1+.
Warranty is valid for two weeks, starting upon date of receipt.
DIRECTIONS
1. The heat sink comes with thermal interface material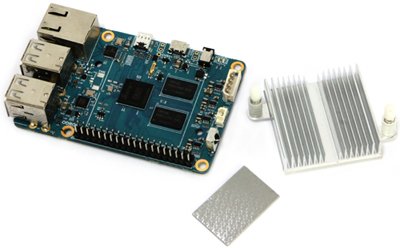 2. Place the thermal interface material on the CPU and memory chips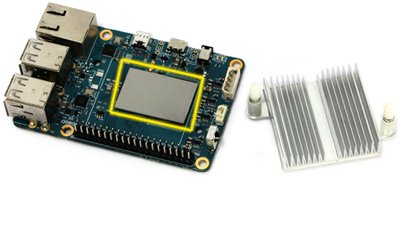 3. There is another thermal interface on the heat sink that is protected by a thin film - remove the thin film before installing the heat sink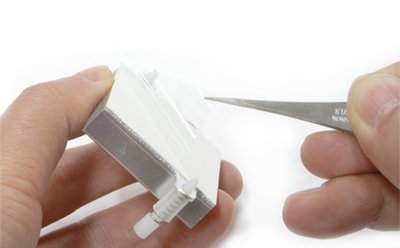 4. Mount the heat sink on the C1 by lining up the white push connectors with the two holes on the C1's mainboard - push the white push connectors down until they snap into place through the holes