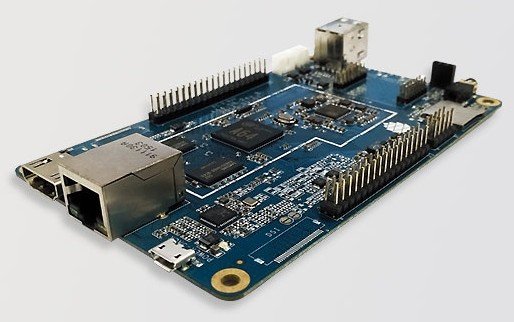 PINE A64
Additional items required to operate - see "NOT INCLUDED" section below
Great features at a great price!

The PINE64 PINE A64 is an amazingly low-cost 64-bit single-board computer! It sports a quad-core ARM Cortex A53 64-bit processor, Mali 400 MP2 GPU, dual I/O expansion slots, HDMI 1.4a video port and 10/100 Ethernet port on the 512MB model, and 10/100/1000 Ethernet port on the 1GB and 2GB models.

2GB LTS (Long Term Supply) version also offers an eMMC storage option. A64-LTS requires a 3.5mm barrel power connector (choose 5V/3A Power Supply [0294US-PI] from pull-down option).

KEY FEATURES

Powerful Linux/Android Computer

Allwinner A64/R18 1.2GHz 64-bit quad-core CPU

Mali-400 MP2 GPU


User may choose between 512MB/1GB/2GB/2GB-LTS DDR3 RAM

10/100/1000Mbps Ethernet with RJ-45 LAN jack on 1GB/2GB models, and

10/100Mbps on 512MB model


2x high speed USB2.0 host ports

40 GPIO pins

(quasi-Raspberry Pi compatible)

+ Euler Bus
1GB/2GB models have CSI camera port, DSI display port and touch control port


Linux or Android available

Package includes main board

Weight: 46 g

Dimensions: 127 x 79 x 21 mm

NOT INCLUDED
No power supply included - Consider a PINE64 5VDC/3A power supply available on this site

No microSD card included


No case included

No HDMI cable included - needed to connect to a display device.

USB-UART module by PINE64 highly recommended for tinkering with u-boot, kernels, multiple installs and more

RECOMMENDED ACCESSORIES
DISCUSS
A64 512/1GB/2GB Powered by a micro USB connector


A64-LTS Powered by 3.5mm barrel connector