Rii K18 Wireless Keyboard with Trackpad [0246-C]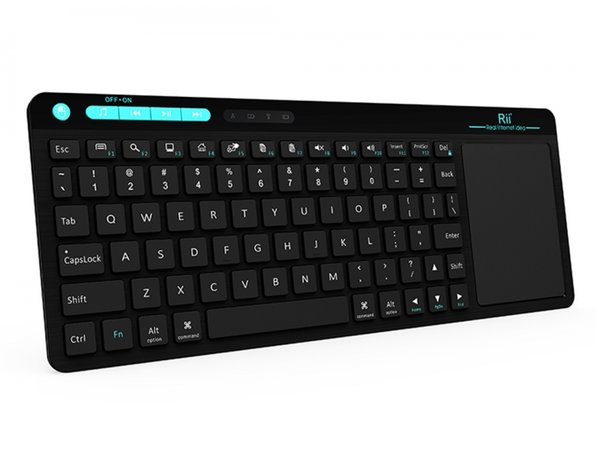 Rii K18 Wireless Keyboard with Trackpad [0246-C]
In stock and shipping now!
The K18 multimedia wireless keyboard is designed to be used as a remote keyboard with complete input and control capabilities for single-board computers, Smart TVs, tablets, computers and other mobile devices that support USB peripherals.

KEY FEATURES
Ergonomic design



Nearly full-sized keyboard


Scroll function

Large Multi-Touch Touchpad

Built-in Wireless Pairing with included USB receiver

Integrated Rechargeable Battery with included charging cord

Systems with only a microUSB port available will need a USB OTG adapter cable to use this item.